Welcome to High Wycombe & District Model Railway Society
Formed in the late 60's/early 70's, HWDMRS has developed into one of the leading Model Railway clubs west of London, if not in the South East.
FOR SALE
Private Owner Wagon as used by a Wycombe Coal distributor.

To order this wagon please download the order form and follow the instructions. Thank you
We have various layouts of British or American genre in scales O, OO/HO and N and these are always ready for running. Our club has its own private clubroom of over 4000 sq. ft. and it's open to our members any time they wish to come along.
These layouts are continually being upgraded and operated by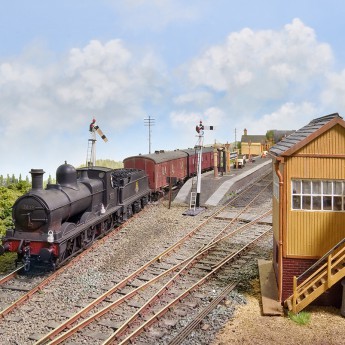 members and guests on the official club nights – Monday and Wednesday evening.
We hold an annual exhibition, WYCRAIL – more information regarding this show can be found by clicking the BIG BLUE BUTTON on the right of this page.
We hope you will find our website interesting and that you may wish to take advantage of our activities by joining the club. Details of our membership can be found by selecting the MEMBERSHIP tab above.